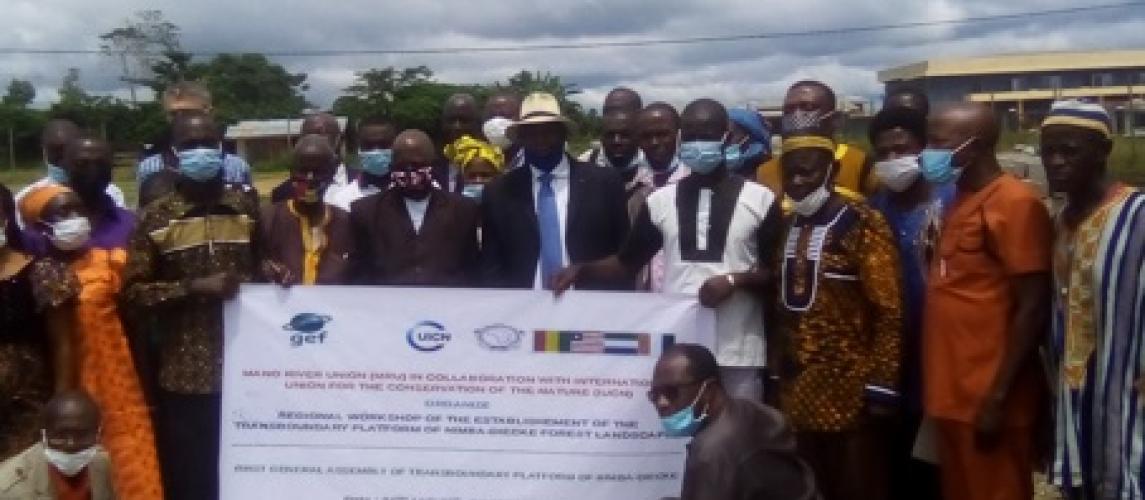 MRU Holds major meetings in Sanniquellie -Expected to establish Nimba-Diecke Transboundary Platform
The Mano River Union (MRU) which comprises Guinea, Liberia, Sierra Leone and Ivory Coast is expected to converge in Sanniquellie on Monday October 4, 2021 to deliberate on many salient matters including the formal establishment of  Nimba-Diecke Transboundary Platform and the Cavalla River Basin Transboundary committee.
FDA Managing Director, C. Mike Doryen will deliver the keynote address which will border on the advancements or achievements being made in the forest sector including the four (4) Protected Area Local Consultative Committees (LCCs) such Community Forest Management Committee (CFMC) of Wonegizi, Gbar & ENNR Local Consultative Committee (GELCC), Gola Forest National Park Monitoring Committee (GFNPMC); and Grebo-Krahn & Sapo National Park Monitoring Committee.
The FDA Boss is also expected to report to the body the establishment two (2) Local River Basin Committees such as Mao/Makona River Basin Management Committee (Lofa County), Cavalla River Basin Committee (Grand Gedeh, River GEE, and Maryland Counties). The establishment of these separate local committees is great achievements in reducing transboundary resource conflicts among MRU riparian countries ranging from promoting cross-border security, enhancing cross-border trade, avoiding cross-border resource conflicts, among others.
These achievements are in line with components 1 (Integrated Forest Ecosystem Management) and component 2 (Sustainable Management of Transboundary Waters) of the MRU Ecosystem and International Water Resource Management (IWRM) Project. The meeting will ensure the election of members of the Executive Body of the transboundary platform and the adoption and signing of the Protocol of Agreement and Bylaws of the transboundary committee/platform.