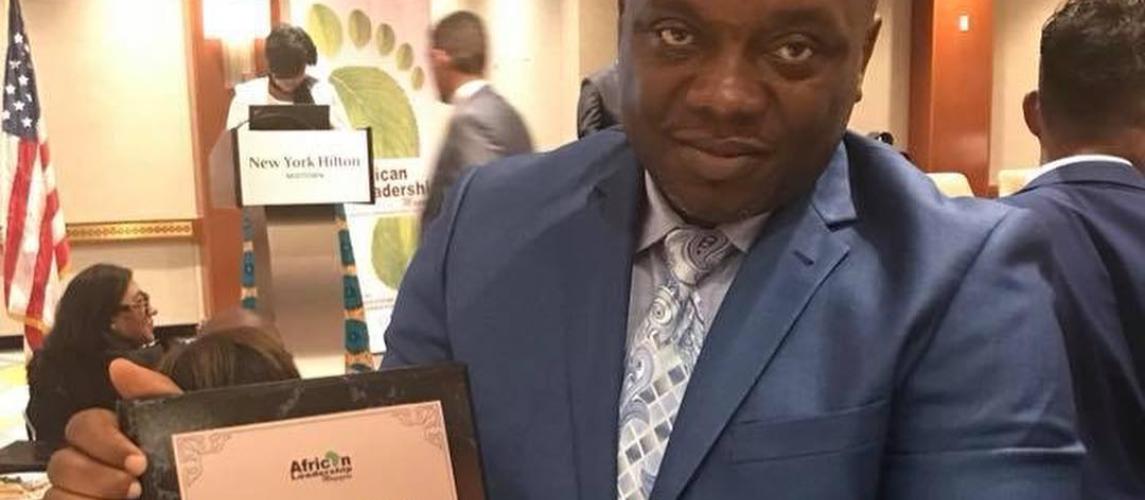 FDA Boss Wins Prestigious Award
Forestry Development Authority (FDA) Managing Director, Mr. C. Mike Doyen has won an African Leadership Medal of Honor in Public Service award judging from his marked performances in the forestry sector of the country among other strategic places in public life before during and after the Liberian civil crisis. Mr. Doyen was amongst several African public servants who were voted for the prestigious award recently by the International Forum on Africa Leaders (IFAL) while in the United States.
The colorful ceremony, organized by the African leadership magazine basically intends to mirror and recount the performances of people around the world, especially the African continent, who have and continue to render sacrificial services to their fellowmen in a unique way while in public life.  According to the Forum, the Mr. Doyen has extraordinarily contributed to humanity in many vital ways, something the Forum said worth commendation and recognition nationally and internationally.
It can be called that Mr. Doyen is counted amongst many men and women who stood in the gap for their fellowmen during Liberia's dark days and when the need to quench the thirst of others was compelling. He braved the storm and worked alongside several humanitarian organizations to serve his country. He had served in numerous administrative positions both in government and mostly the private sector before ascending to the driver's seat of the Forestry Development Authority where he has and continues to perform remarkably. At the Forestry Development Authority he has and continues to lid the spirit of sustainable management of the Liberian forest.
Judging from his experience in other places, he served as Assistant Marketing Manager at the Liberian Produce Corporation (LPMC) and consultant at the Young Men Christian Association of Liberia (YMCA). He served   as Coordinator for the Bill Gates Foundation Project at the Monrovia City Hall. He also served as Assistant Project Manager at the Catholic Relief Service (CRS) and the United Nations as a Protection Officers with the United Nations High Commissioner for Refugees (UNHCR).
He possesses an obvious sense and spirit to lead the entity to the nobler height consistent with the 3cs formula-conservation, commercial and community forestry programs. The sincerity of Mr. Doyen considering his innovative posture to take the FDA from one level to the other, can be mirrored from his persistent pronouncements to renew the entity in all respects that it may regain its deserved status, particularly its lost autonomy.
A traditional conversationalist, he believes that nature deserves its fair share of national security if it is to serve mankind adequately.  He believes that Liberia could be a better place to live if Liberians themselves take the lead in telling our partners what we want as opposed to partners dictating to us. Since his ascendancy he has and continues to make Liberia's case in a passionate manner wherever he goes, nationally or internationally so that FDA's image has begun to take its rightful colors.